La maison Arche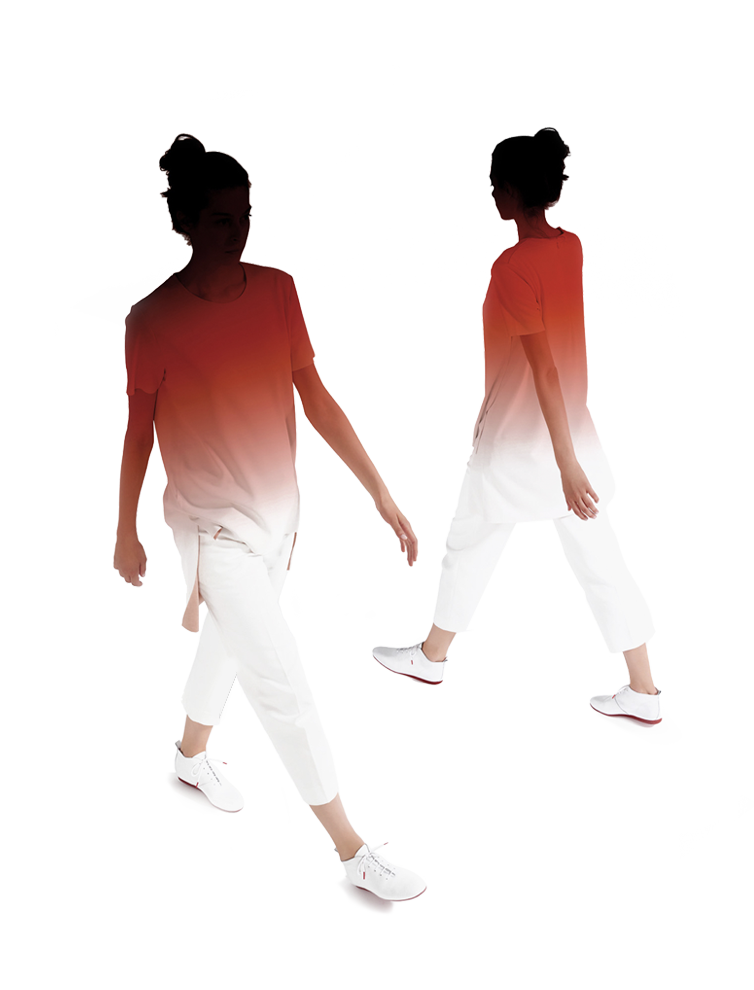 Founded in 1968, Arche is a French, family-owned company, specialising in highly original designs for women's and men's footwear collections, for over three generations.
Our shoe collections offer sleek, stylised lines, a comprehensive palette of vivid colours, leathers soft as a second skin, and airy soles – all features designed to suit and assert every personality.
Today, the Arche brand, led by Catherine Hélaine and her brother Pierre-Emmanuel, manufactures the great majority of its models in France, at Château-Renault in the Loire Valley. It is one of the few Houses to take charge of every stage of the design, development and production process.
Sold all over the world, from Japan and the US to China and Australia, Arche footwear is also available in 38 company-operated stores – 16 of which are in France.
The Loire Valley workshop
From drawing board to production, Arche's shoe collections are created at Château-Renault in the Loire Valley, in a workshop with a staff of 70 artisans, all of whom are experts with unique expertise and know-how that melds craftmanship with the latest technology.
The design studio
At Arche, our philosophy is to offer "fitting footwear" in every sens of the word, designed to be an integral part of everyday living, with style that goes above and beyond fashions and fads. There are no star designers here, just a design studio of four experts who are passionate about what they do and who work in close collaboration with the local studio. The studio is behind the House's legendary models – our Archette ankle boots and Laius ballerinas – which have been revisited over the decades, as well as some fifty new, one-of-a-kind models launched each season.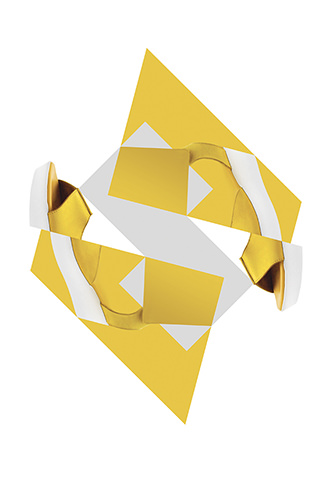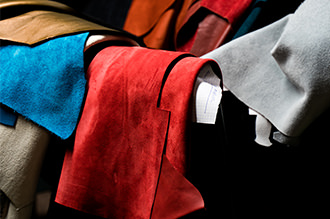 Choosing the leathers
The leathers are individually selected to meet exacting standards, thus guaranteeing the refined colours and softness on with the House's reputation is founded. Our superior full-grain skins are sourced from Europe's leading suppliers, all of whom are committed to sustainable and ecologically responsible development.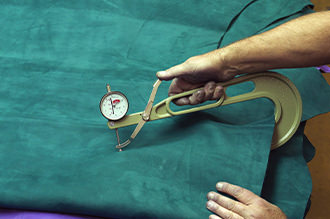 120 hand-tooled steps
It takes over 120 operations to produce Arche shoes, all performed by hand, by artisans passionate about their craft. These highly specialised processes, ranging from pattern- and leather-cutting to assembling the shoes, enhance the high quality of the leathers used.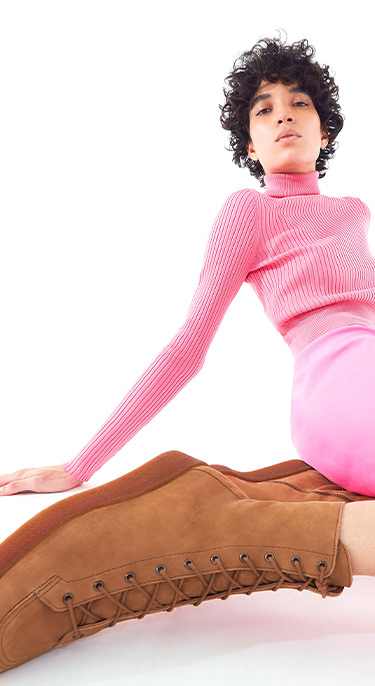 Exclusive sole production
Arche's colourful soles are made using a plant-based substance derived from hevea milk. Fruit of world exclusive know-how honoured by French EPV label (Living Heritage Company), these soles are produced by our French partner and designed exclusively by arche. It takes over fifty hand-tooled operations to craft these soles, which offer unparalleled comfort, thanks to their micro-air cushion structure.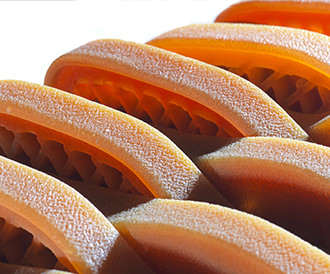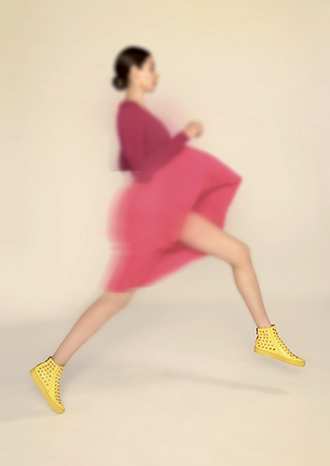 Sustainable responsability
At arche, priority is given to suppliers who subscribe to the Environmental Audit Protocol environment introduced by the Leather Working Group (LWG), an international organisation comprising hundreds of members from the leather sector. As such, they are committed to reducing water and energy waste and consumption.
Arche has opted for short supply chains, thanks to partners based exclusively in France, Italy, and Portugal. This virtuous policy contributes to bringing a greater dynamic to the local and European economic fabric, and to optimising the management of raw material stocks.
All arche styles are manufactured using a production process that is rigorously controlled at every stage. There is a specially dedicated in-house workshop with experts, whose job is to restore them to perfect condition.
Control and logistics
The workshop is the beating heart of Arche's activities and guarantees the quality of the shoes that will be despatched to sales outlets around the world.
Before it reaches the final customer, every shoe undergoes a rigorous quality control procedure. This is a vital step before the styles are sent out to customers, partner stores and the digital platform.